Watch
USNIT went to North Carolina to perform at the lovely DSI theater. We loved it! Enjoy!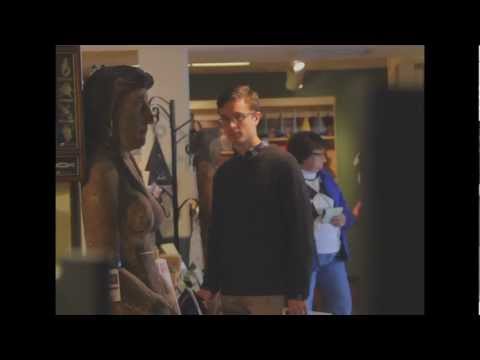 Improv Special - USNIT →
thetheftforum: Scott Hearne interviews the US National Improv Team (USNIT). USNIT is based out of New York City and is the 2012 UCB Indie Cagematch Champions. They discuss dating on OK Cupid as an improv team, comedic philosophy, and shooting guns for the very first time in Texas. This episode features their first radio improv performance! USNIT is: Dan Fox, Dan Glaser, Ryan Haney, Aaron...
Out Of Bounds 2012! →
These three pictures pretty much sum it up! Big thanks to OOB and Coldtowne Theatre, we had a great time at your theatre, at your festival, and in Austin. We want to live there!
The US National Improv Team does The Theft Forum... →
From the Out Of Bounds Comedy Festival in Austin, TX, Scott Hearne talks with USNIT, for backstorys and a bat (old-timey-radio-show-style-improv!) https://www.facebook.com/TheTheftForum
Do you know people in B-ostin?! →
Tell them to come to THIS show. (Don't get the two confused: people _stonians hate that)
Do you know people in Austin? →
Tell them to come to our show!
We Have This Thing Called The Amazing Fact...
thescienceofreality: ylimenospmoht: mentalflossr: I think you'll like it. I do I do I do I do! Facts for all!!
Tickets to our Del Close Marathon Indie Cagematch... →
here is a facebook event if you want your friends to know that you love your county https://www.facebook.com/events/357361577668669/
2 tags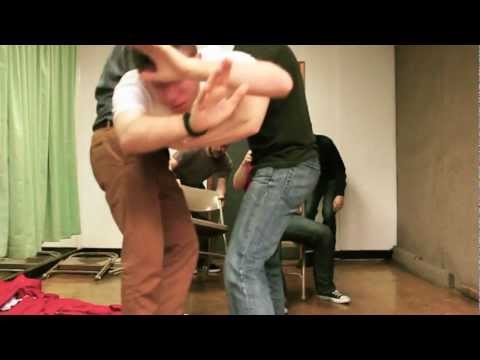 1 tag
Diamonds on the soles of her shows
She said she liked Paul Simon. She never wrote us back :(
1 tag
Questions of Science
A paper published in the latest issue of Psychological Science in the Public Interest (we share a subscription 7 ways) argues, essentially, that online dating sites aren't all that great at helping people find love.  BusinessWeek.com (we share an internet connection 7 ways) has a helpful summary and writeup of the whole thing.  Now we're no scientists, but we can spot a smear job a...
1 tag
Gang of Seven
We came home after a long day of work and were pleased to find a message in our inbox! It's an honor to even be asked, but we are 7 real, thoughtful, intelligent human beings here, not just 2-3 pieces of meat. We know there are women out there looking for more than just a baker's half dozen taut, toned, american bods in discount track suits.  Maybe you're one of them? ...
1 tag
A toe in the water
Online dating can be a scary place.  Rejection is tough in the real world, but the prospect of getting cyber-denied 60 times in an hour was almost too much for our gentle hearts.  They say you lose 100% of the girls you don't ask out, so we knew it was time to dip our toes into the water and start to send some messages. Everyone was so pretty and seemed so nice!  We were told that...
1 tag
Who will question the questioners?
OkCupid can't stop asking: How often does USNIT masturbate? Hey OkCupid, how often do you fork new branches of the codebase for your custom webserver?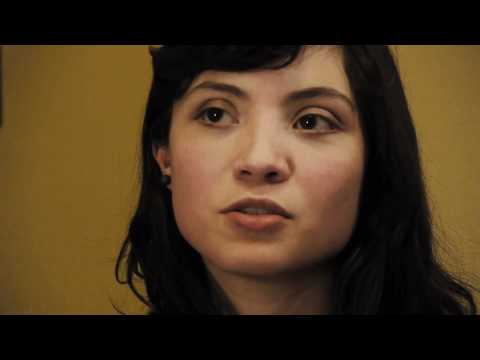 3 tags
I'm With Cupid
Over the next few weeks, the US National Improv Team will be on the hunt…for love! As you know, we are 7 guys who are on an improv team together.  A few days ago, we decided that it was time to settle down, and If someone told you it wouldn't be tough for 7 guys to find a real connection somewhere within the hustle and commotion New York City, well, someone lied!    When we set out to...
UCBT Announces: HAROLD and LLOYD TEAM Rosters -... →
Congrats to our boy Ryan and all other friends and future-friends of USNIT! ucbdifference: Hello UCB community,  I am thrilled to be able to announce the new UCB Chelsea HAROLD NIGHT line-up and the inaugural UCBeast LLOYD NIGHT teams! HAROLD NIGHT ALL CAPS = NEW TO HAROLD NIGHT Bold = Returning to Harold Night WHALE PLUS (starter name) George Kareman Pat Noth Zach Willis Phil Jackson ZACK...
Congrats to U.S. National Improv Team! Three time...
indiecagematch: Well, they did it folks! U.S. National proved they had what it takes to move on to the big leagues, and killed it for a third Sunday in a row. Congrats, champs! Join us next week to see who will take home the crown in the battle between the Weird Ones, (Secret Man Group), and Tom, Dick, and Harry!